ARCHITECT PROFILE 2009/2010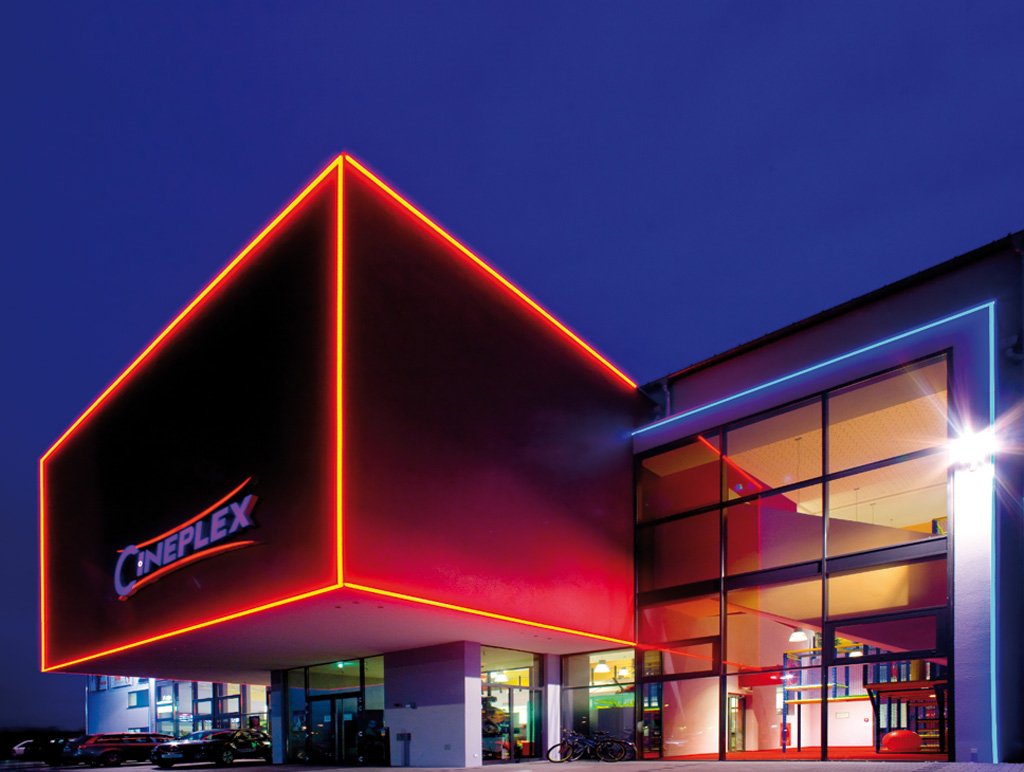 Exterior view Cineplex Memmingen
Office profile
Anne Batisweiler
Planung – Raum – Design
Dachstraße 49
D-81243 München
Fon +49(0)89 – 15 50 35
Fax +49(0)89 – 15 50 36
buero@batisweiler.de
www.anne.batisweiler.de
Foundation: 1991
Number of employees: 2-3
Scope of work
Consulting, planning, supervision of construction in the field of interior design and design, feasibility studies of cinema projects for investors, municipalities, clients and architects, redevelopment, renovation, restoration, heritage projects.
Types of construction
Cultural buildings, cinemas, offices, administration and industry projects, gastronomy, store / shop construction, clinics, bath and wellness projects, apartments and special solutions.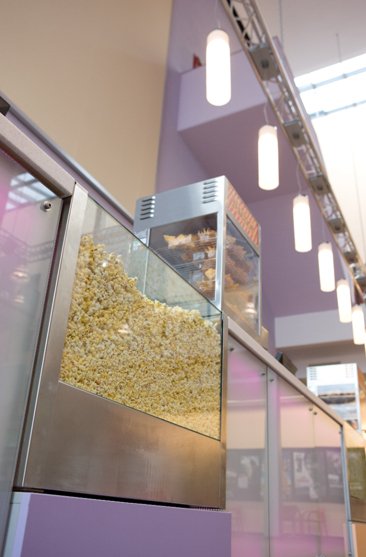 Counter
Reference
Filmhaus Wiesbaden 2008
Wohnhaus S. Holzkirchen 2008
Cineplex Memmingen 2007 / 2008
Aibvision Filmtheater Bad Aibling 2006
Constantin Film München 2005
Kinos Münchner Freiheit München 2005
Schwimmbad H. 2004
Xinedom Ulm 2003
Cinedom Köln 2002
Movie´S Bar-Lounge-Restaurant München 2002
HighTechCenter Babelsberg 2001
Mathäser München 1997 / 1998
Cafe Mephisto Ulm 1996
Ambo Stuttgart 1996
Royal-Kino München 1993 / 1994
Project Partner
In cooperation with a network of specialist in the areas of light planing, acoustics, media technology, building services, calligraphy, Kalligraphie and restoration.
Philosophy
Based on a thorough analysis of the proposed project, the focus of the design is on functionality and cost effectiveness. In this context, extraordinary solutions always considered as well. Meeting deadlines and staying within the budget is a matter of course while at the same time fulfilling the requirement for customized and / or timeless design. Our consideration of all of the senses increases the comfort factor.
Wettbewerbe
Insider Award 2008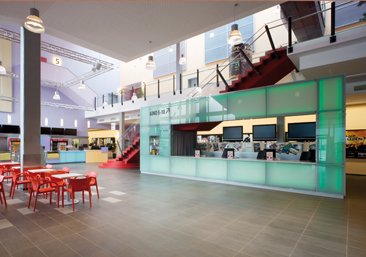 Foyer
Cineplex Kino Memmingen, 2007-2008
In an existing building shell built by Hochbau in the 2-meter matrix of commercial industrial architecture, a creative overall design concept was developed and realized. In addition to robust and easy-to-care for materials, a bright and inviting ambiance was created using appropriate colour and lighting design. Energy efficient, long-lasting and easy to maintain elements help to cut costs. Knowledge of the specific operational processes flowed into the design of the counters and the formal distribution of furnishings and pathways. This allows spectators to find their way through the building without a lot of signage. Despite many hard surfaces made of glass and tiles, well-balanced acoustics ensure a pleasant acoustic atmosphere with sufficiently sound-absorbing areas on ceilings and walls.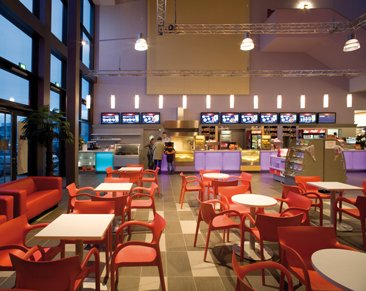 Concession Counter
There are several, flexibly useable redesign possibilities for events (movie premieres, awards …) and use by third parties (marketing events, corporate parties, birthday parties …), which utilize the entire available space (including air space), such as, for example by traverses, acoustic elements, railings…. The colour and lighting design on the facade designates the building as a cinema complex and is visible from far away.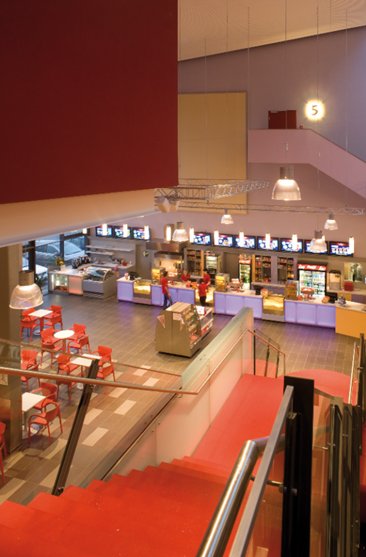 Source: Architekten Profile 2009-2010
Author: AB
Publisher: Birkhäuser Verlag
www.degruyter.com
ISBN: 978-3-7643-8445-6